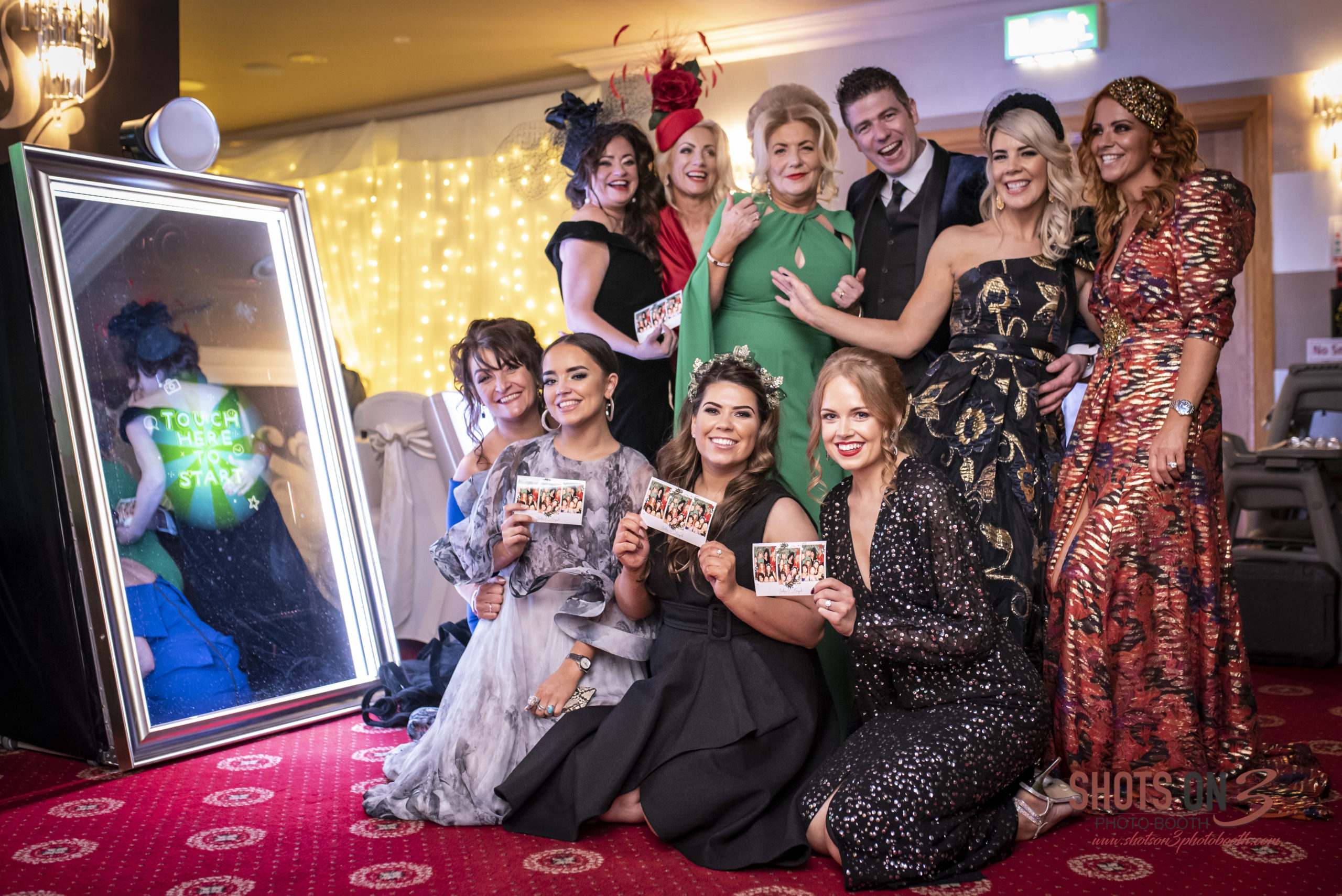 Frequently Asked Questions
Thank you for visiting our website, here are a few frequently asked questions about our services. If your question is still not answered feel free to call/text or email us.
WILL I RECEIVE A COPY OF MY PICTURES AFTER THE EVENT?
That is included in our Shots On 3 Photo Booth Experience! We will provide a link to all the pics so you can share your digital photos at your leisure! If you want a printed copy just let us know (fees may apply to prints).
WHAT'S THE BEST WAY TO FIND OUT IF SHOT ON 3 PHOTO BOOTH RENTALS IS AVAILABLE FOR MY EVENT?
You can contact us via phone (text or call 205.578.8589) or send an email inquiring about calendar availability. One of our team members will check our schedule and inform you of our availability on your desired date promptly!
WHAT AREAS DO YOU CURRENTLY SERVICE?
We service the greater Birmingham area but we can go ANYWHERE! Travel fees apply sometime. Just let us know where you want us to come!
ARE DIGITAL PHOTOS CHEAPER THAN PRINTED PHOTOS?
DO YOU PROVIDE PROPS?
Yes!  We bring a selection of at least 15 of the latest and props and signs to your event! Yes we do clean them after everyevent! 🙂
CAN YOU COME TO OUR EVENT FOR ONE HOUR?
Sorry, We have a two hour minimum on our services! But we will stay as long as you like 😉
DO YOU OFFER SCRAPBOOK OR MEMORY BOOK SERVICES?
Yes, definitely! Scrapbooks and Memory Books are hot trends in celebrations and events right now.
WILL THERE BE SOMEONE THERE TO OPERATE THE PHOTO BOOTH?
Of course! Each Shots On 3 Photo Booth Experience  includes a friendly and accommodating Photo Booth Professional. The attendant will be in charge of both the setup and of ensuring that your guests are having fun and being as candid as possible in front of the camera! The attendant usually arrives an hour before your event to set up the booth – setup time is only 30 minutes!
WHAT ARE MY RESPONSIBILITIES DURING THE EVENT?
TAKE PLENTY OF PICS! Our Shots on 3 Photo Booth crew has you covered!!!
DO YOU PRINT MULTIPLE COPIES OF THE SAME PHOTO?
This is a common concern among our clients, and we understand why! Typically, we print 2 photo strips per session to keep your guests happy, and encourage them to come back for more sessions! But if you have a large group and you want everyone to have a copy of a single session, don't worry – we can easily print out additional copies for you!
DO YOU REQUIRE A DEPOSIT TO RESERVE A DATE?
Yes. In order to reserve the booth for your selected date, we require you to pay a 50% deposit and provide us a signed proposal/contract and the balance is due 10 days before your event Unless you book your event within 10 days then we will need full payment at booking! 
WHAT FORMS OF PAYMENT DO YOU ACCEPT?
We accept checks, cash, or any major credit card, Cashapp, Venmo, and Paypal.
DO YOU CUSTOMIZE GRAPHICS OR LOGOS ON THE PHOTO BOOTH LAYOUT/ STRIP/ PHOTO?
Absolutely! Our graphic design team works with you to create the perfect, customized photo layout design for your event! We only move forward with the production once you've given your 100% approval. Just send your graphic materials and logo over, and we will put together a proof for you to review!